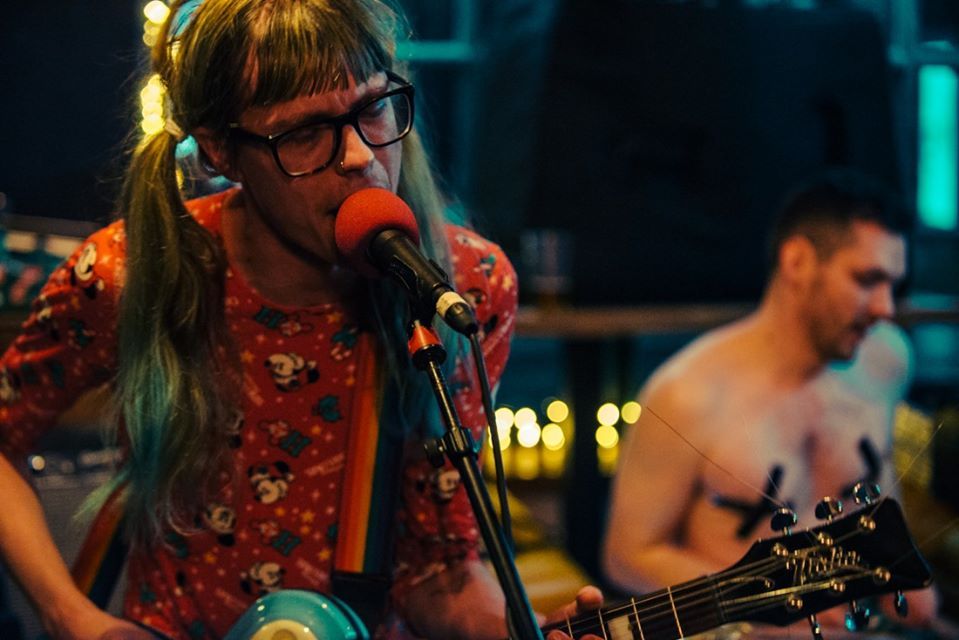 We had a total blast at the weekend headlining two amazing all day festivals. Thank you Newcastle and Darlington for being so unbelievably kind to us. It was lovely to see so many people join us in turning anger and sadness into hope and solidarity. We desperately need it. We can't let hate win this ❤️ 
HUGE LOVE TO EVERYONE STRUGGLING. 
This Saturday we play our final show of 2019, at a brilliant event organised by our wonderful friends Ceiling Demons. They've always done such beautiful things to try and destigmatize mental health struggles and we love them so much for that! Alleviation is such a great idea and it's a total honour to be part of this in their hometown of Richmond. Alleviation: Winter Solstice Healing & Celebration; a day of music therapy, workshops and free drop-in counselling sessions followed by live music from themselves, us, and the brilliant HOLY Braille and Mayshe-Mayshe. 
It's totally FREE and will be the perfect way to see out the year for us. It'll also be our very first Richmond gig ever which we're very excited about ? 
bwywtb 
xoxoxox 
? by Mark Blizard!