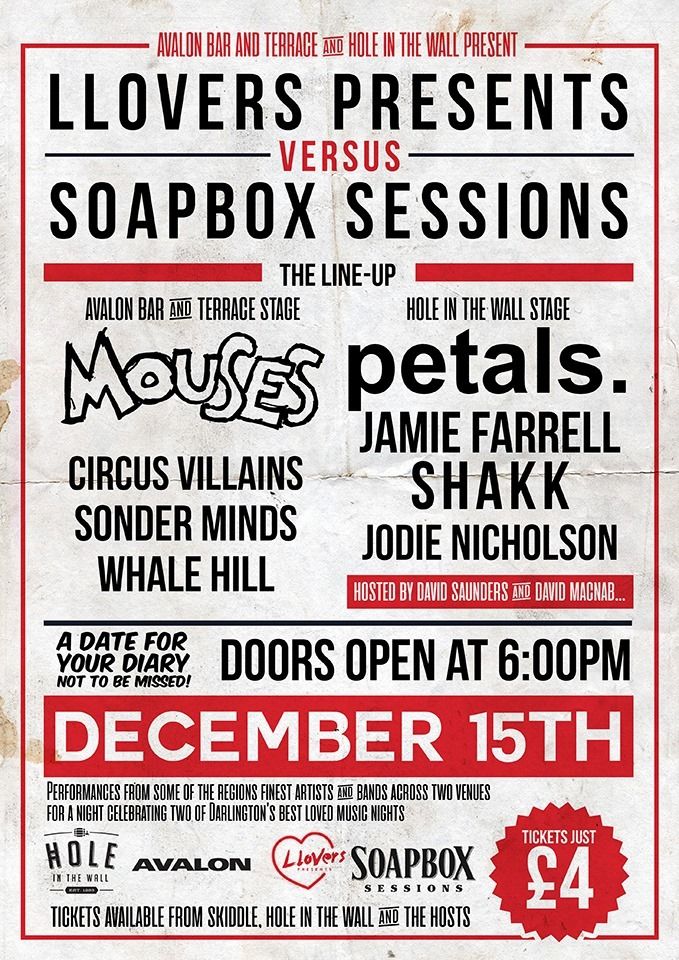 Hey everyone, we're headlining two ace mini festivals this weekend and we're incredibly excited!!! 
Saturday we head to the toon to play the brilliant Avoid Shit Xmas Parties 2 with loads of our besties PET CROW, Casual Threats, The Noise and the Naive, Ghost Signals, bigfatbig and loads more!! It's totally SOLD OUT but if you grabbed a ticket, we'll see you there ❤️ 
Sunday we're delighted to be back in Darlo for Llovers Presents Vs. Soapbox Sessions. We'll be joining the ace Petals., The Circus Villains, Sonder Minds, Whale Hill and loads more for a big Christmas Party! We'll be headlining the brilliant Avalon Bar and Terrace. Only £4!?! 
...and tomorrow, get out and vote, and when you get there make sure you do everything you can to kick the fucking Tories out. It's quite possibly the most important vote of our lifetime, and we desperately need a Labour government for Christmas this year ? 
Come celebrate with us this weekend/start a fucking revolution. 
BIG LOVE 
xoxox