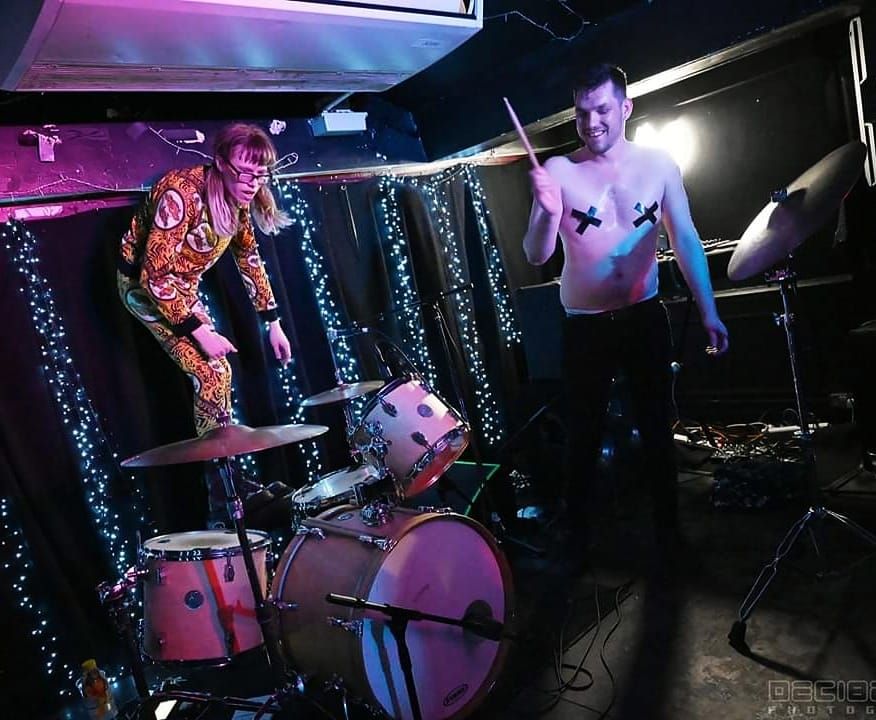 We've got 3 DREAM gigs coming up that we're really, really, super excited about - hopefully we'll see you at one of them! 
FRI 3RD MAY 
Launching Issue 2 of No Borders Zine with songs from Ceiling Demonsand artwork from Betti Dooley, John Perangie + Sarah Legender at Base Camp Boro! 
EVENT: No Borders : Issue Two Launch Night 
SAT 4TH MAY (Star Wars Day!) 
Headlining the Society Of Losers stage at Smithdown Road Festival in Liverpool with good friends Mr. Ted and more! 
EVENT: Society Of Losers x Smithdown Road 
MON 6TH MAY (Bank Holiday!) 
Our first ever Sage Gateshead appearance with the phenomenal Blómand Cocaine Piss - big love to them for bringing alternative music to such an iconic venue! ? 
EVENT: Cocaine Piss plus Blóm and Mouses 
Neither of us really drink Carling...or lager in general (we tried) - but insert something here about them doing good weekends! ? 
? - Happy snappy by Decibel42