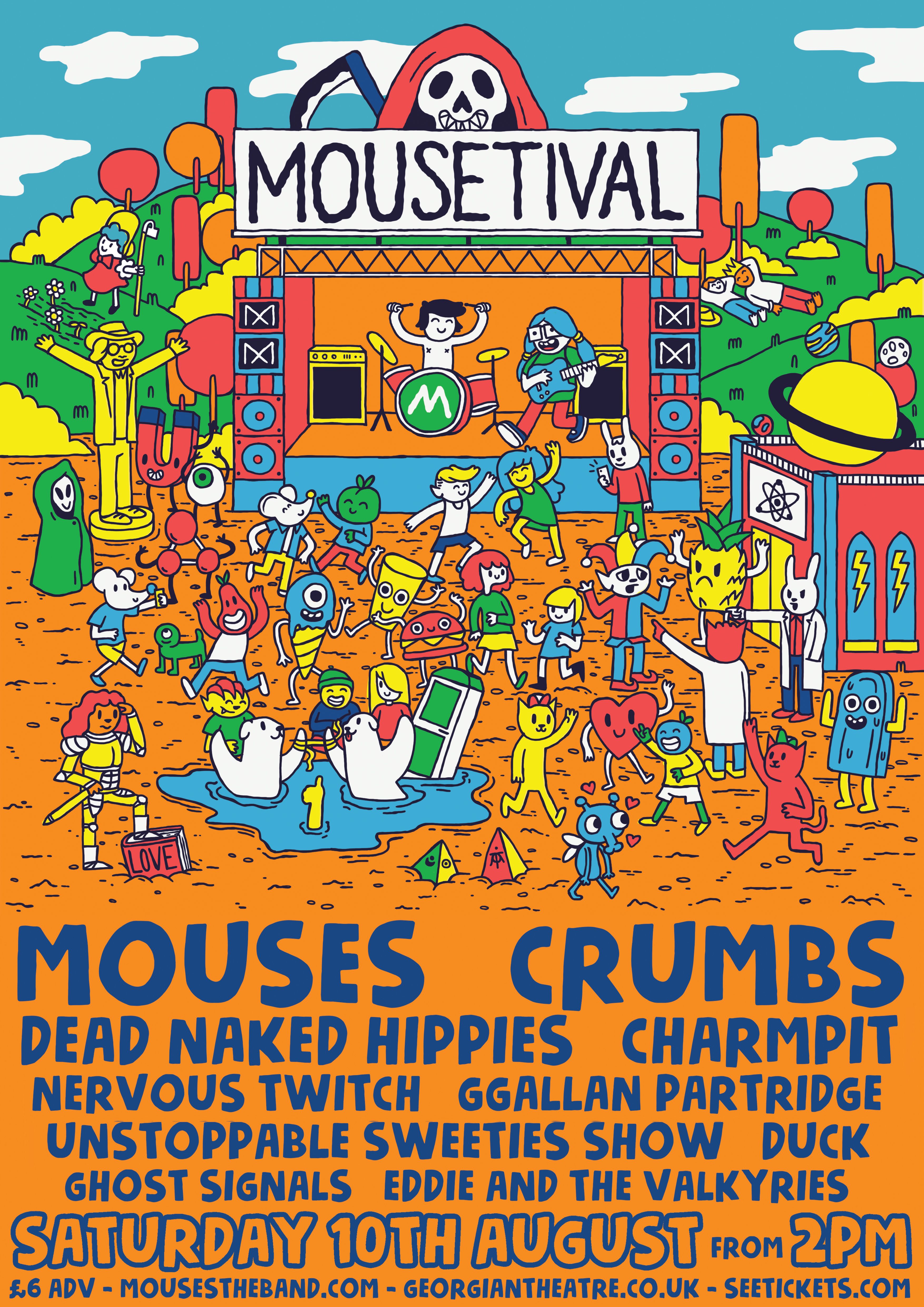 We're unbelievably psyched to finally announce the full line up for this year's Mousetival!! 
Joining us will be the amazing Crumbs, Dead Naked Hippies, Charmpit, Nervous Twitch, GGAllan Partridge, Unstoppable Sweeties Show, DUCK, Ghost Signals and Eddie and the Valkyries!! 
Every single one of these bands means absolutely loads to us and they're all ridiculously awesome! To have the privilage to be able to host some of our favourite bands in the whole world in Stockton at our favourite venue makes us super happy. 
We'll be sharing loads about these bands in the coming months so keep an eye and ear out but if you're unfamiliar with any we wholeheartedly 1010% recommend you check them out and find a new favourite band <3 
This is going to be special!! 
Early bird tickets have totally SOLD OUT but you can grab advance tickets for just £6 from the following: 
Us - https://bit.ly/2YhnhB1 
The Georgian Theatre - https://bit.ly/2HTiu2C 
See you all soon!! 
Mousetival '19 
Saturday 10th August 
2pm 
The Georgian Theatre, Stockton 
<3