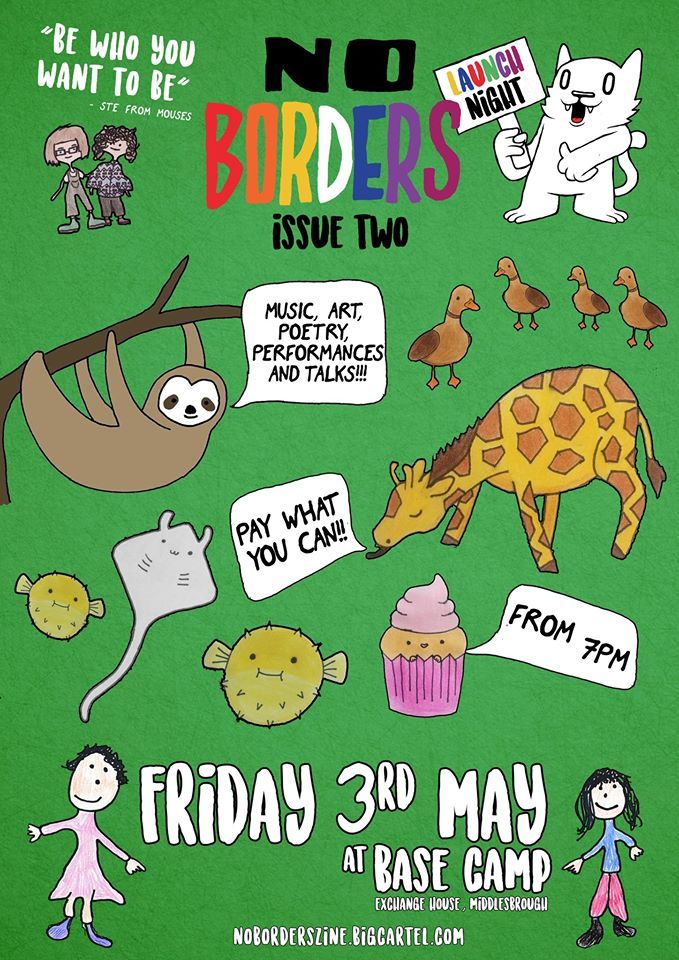 We had such a good time at Stockton Calling yesterday!! Saw a silly amount of good bands. Teesside should be super proud. We're back in Teesside ourselves sooner than you think... 
Ste and Hana are launching the second issue of No Borders Zine on 3rd May at the wonderful Hey Base Camp! The 'zine covers lots of super important issues that are sometimes still seen as taboo such as LGBT+ issues, mental health, sexism, discrimination and lots of others. It is something we feel very passionate about and we are super happy to announce that we will be playing at the launch - it'll be our first Teesside show in six months and we are super excited!! 
There'll be music, art, talks, poetry and loads of other cool stuff!! It's PAY WHAT YOU CAN and all the proceeds will be going towards the night/the printing of the 'zine!! 
We'd love it if you came! 
RSVP: No Borders : Issue Two Launch Night 
xoxox