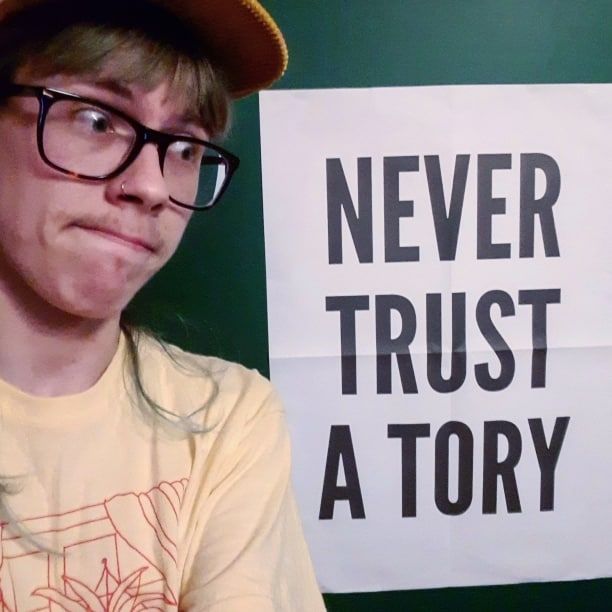 REGISTER TO VOTE ? 
Thank you Onsind for our favourite poster and thank you Specialist Subject Records for reprinting these at the perfect time ❤ 
Tomorrow is the absolute last day you can register to vote for the upcoming election. If you haven't, DO! It's super important. We need change. If you care about people at all. If you care about minorites, if you care about the underprivileged. Please consider voting Labour. Read the manifesto. Vote for more than just yourself. There are people out there who desperately need your vote. Fuck the Tory bullshit propaganda. Fuck the dirty tactics. 
REGISTER HERE: www.gov.uk/registertovote 
...and before people say keep politics out of music, music and politics have gone hand in hand since the beginning of fucking time. Read the lyrics of your favourite bands and artists, put things in context and realise that that's never been a thing. 
Come see us soon and let's celebrate the death of the Tories yeah? 
14/12 NEWCASTLE // Avoid Sh*t Xmas Parties 2 - The Soundroom 
15/12 DARLINGTON // Llovers Presents Vs. Soapbox Sessions - Avalon 
21/12 RICHMOND // Alleviation: Winter Solstice Healing & Celebration - The Comrades 
BIG LOVE 
xoxox