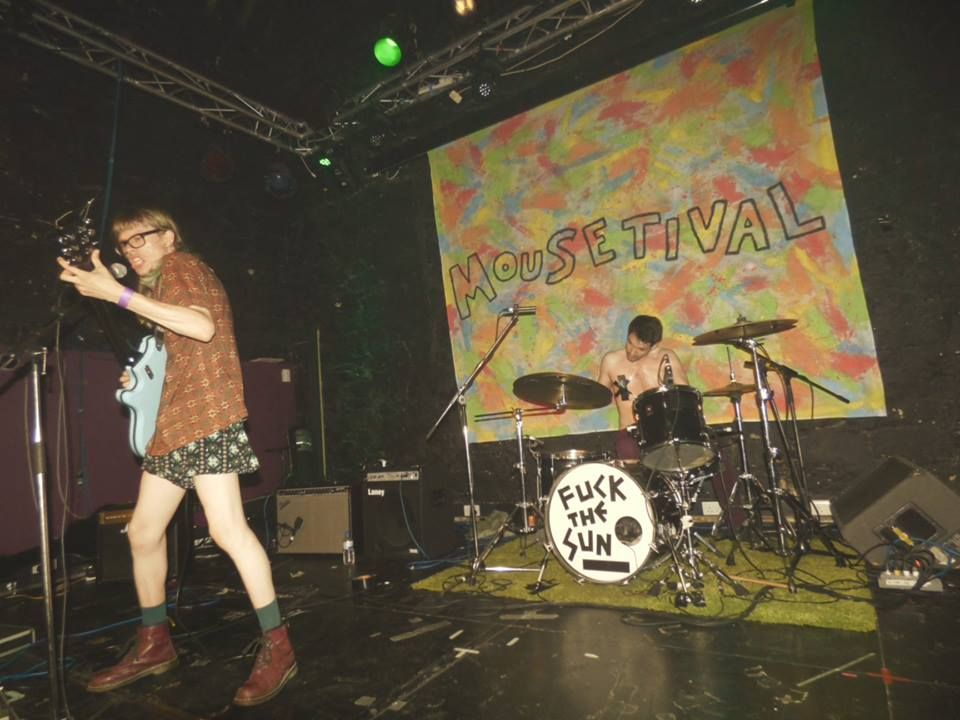 A very unhappy 50th birthday to the piece of shit that is The Sun"newspaper". Anyone that's seen us and wondered why our drums say "Fuck The Sun", yes we mean "that Sun", although we did duct tape it on on a very hot day in a field in Richmond so I suppose its kind of a double entendre. If we made a list of every shitty thing they've done, this post would be endless, and we're sure most of you already know. Quite frankly, they're utter scumbags and if you buy it, stop. It's really easy to just stop. 
#dontbuythesun 
We made it into badges too and we've just made them free on our website for a bit (+postage!). Grab one from here: https://mousestheband.com/product/265937 and spread the message far and wide! 
❤️ 
BIG LOVE 
xox 
ps. we had an absolute blast on Friday supporting the fabulous MANNEQUIN PUSSY with our new favs Fast Blood. Everyone was just amazing and such lovely people too. Thanks everyone for coming and thank you The Kids Are Solid Gold for doing such great things all the time!!