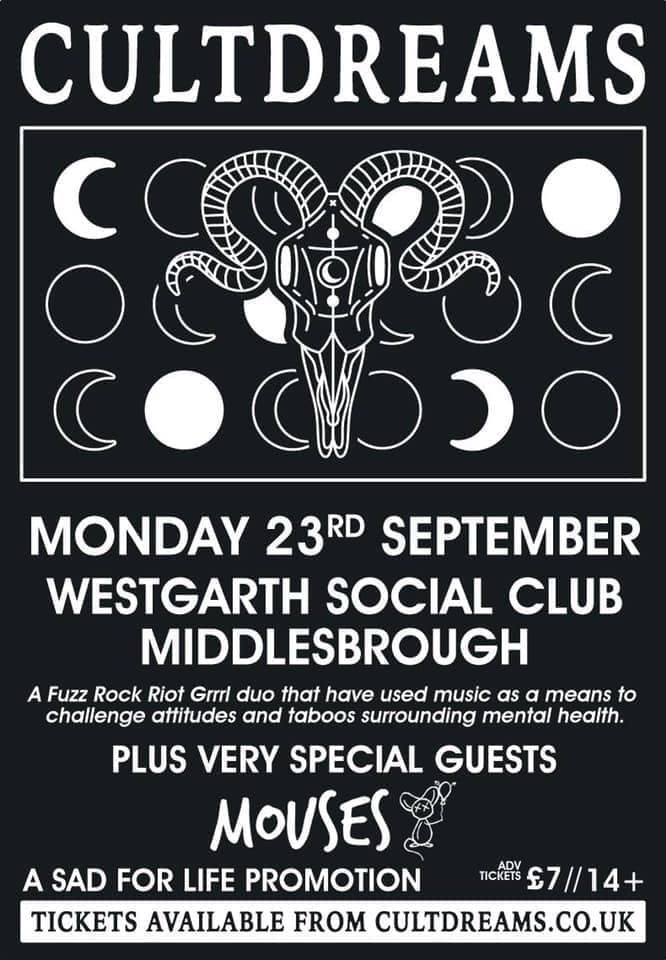 Thank you so much to everyone who came to the Queers To The Front // Talk + Music event yesterday! Maja delivered an amazing talk and Beth was incredible + you were all super lovely!! We love you all lots ❤ 
Tomorrow we support the amazing Cultdreams at Westgarth Social Club in Middlesbrough! We are super lucky to have promoters like Sad For Life Records who work super hard to bring amazing events to the area! 
Cultdreams are a really important band who use their music to challenge attitudes & taboos surrounding mental health. They aim to show strength and solidarity to other young people in the same position, to work alongside other bands to help stamp out gender stereotypes in music for good. 
As you all know these are all things we are really passionate about - fighting stigmas, promoting equality + breaking down gender barriers - we felt like this would be a perfect gig for us to be part of and we cant wait!! Hope to see you all there! :)