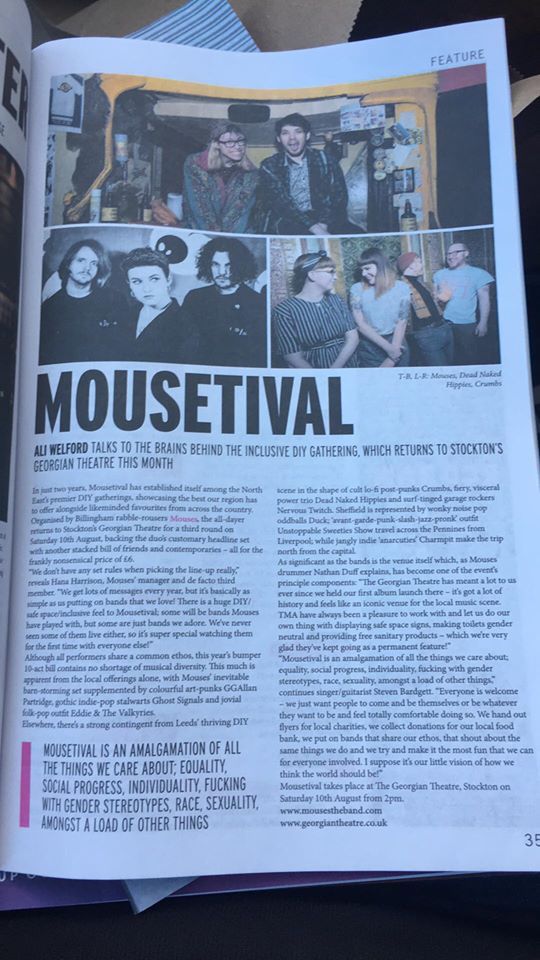 We're counting down to Saturday and are busy putting together all the last minute bits and pieces. We're genuinely even more excited than usual for this year's festival, we hope you are too!! 
Here's some lovely little articles in this month's NARC. Magazine and NE Volume about Mousetival '19! Thank you both so much for these!! ❤ 
Have a read and see why the festival means so much to us ? 
...and we've just put up our penultimate Artist Focus on the Mousetivalpage with the AMAZING Crumbs. Check that out, we're super excited to have these involved!! 
BIG LOVE 
Mouses 
xox 
NARC: http://narcmagazine.com/feature-mousetival/ 
NE VOLUME: http://nevolume.co.uk/music/interviews/mouses-mousetival/…